| Navigation |

HOME

Wild College Spots
The Wildest 20!
Drunk University
Sexy Games
Party Girls
Former Girls
Sex And Beer
Stupid Nakeds
Fuck Finals
The Uncensored
Salpar Babes
Flash Mountain
Brainteaser World
HA HA Humor
Drunken Delight
Way To Many
Laxtime
Kwinkies
Boozin Gear
Idle Riot
College Nite Life
Amateurs Wild
Ebaums WorldAnother Site - College Slackers - Fugly - GOYK
In The Mix

Written by Kid Bacardi

&nbsp &nbsp &nbsp &nbsp &nbsp I woke up Thursday morning drunk. I was fuckin shit faced from the night before and had to go to work. I suffered through the first 4 hours of work and finally sobered up around lunch time. After lunch, Cheerleader called me and told me that he was having a mix at his place and there were some shrooms floating around. The next four hours, I was itching to get off work and unwind. I finally got to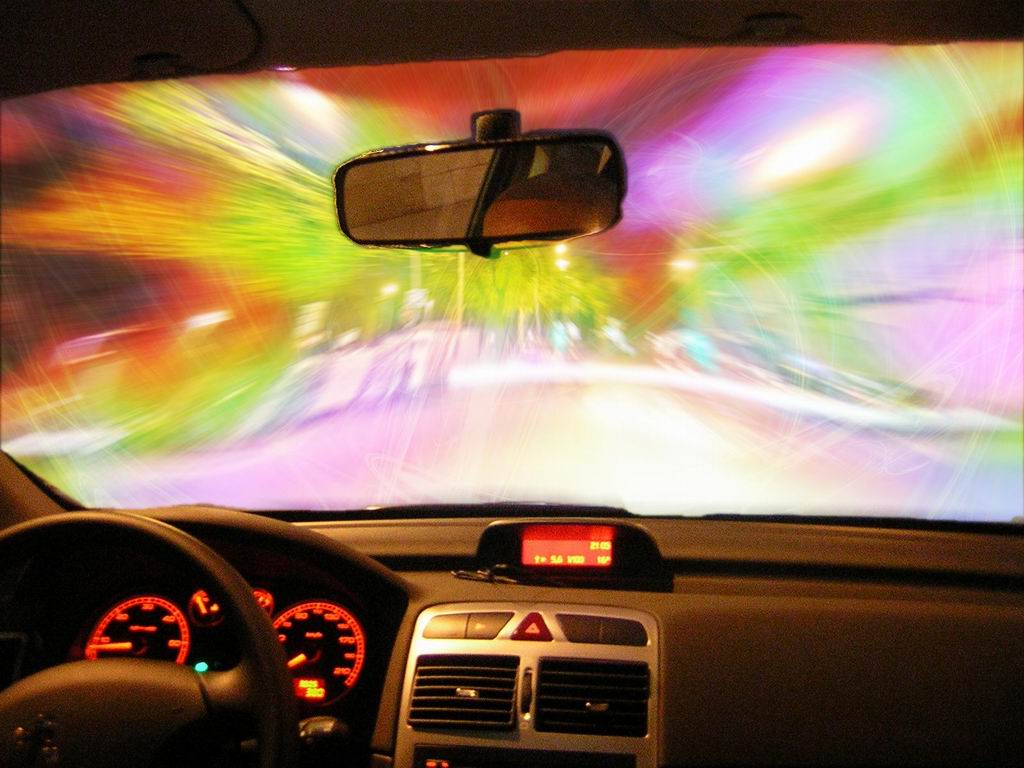 Cheerleaders at about 5:00 and found out that not only were shrooms avalible, but acid and rolls were at my disposal as well. I decided to take two hits of acid to start out and then sat back and started drinking beers. Some people had already taken shrooms and were starting to trip. In total there were about 8 of us trippin. The acid was kinda weak, and after an hour I had a slight body buzz but that was it. I decided to take one more hit and then split an 8th with Cheerleader. Shortly after I ate the shrooms, something started to hit me. I don't know if it was the shrooms or the acid, but it was doing the trick. First, the wood planks started to breath and then the grain started running down the pourch. I started getting that feeling of questioning life, but knew that I always think like that. More people started showing up and we all just sat on the back porch watching the trees and everything else that was moving. The siding on the house started breathing and it looked almost like fish gills. Lines of color were cascading down the side of the house and it seemed like there was a bright light shining down on the top of the house through the clouds. I started peaking and figured that it was mostly from the shrooms. It was Boozie's first time doing acid and the next thing I knew he was jumping in a car and backing out of the driveway. I guess it was a good time to learn how to drive on acid. It was starting to get dark out and the whole yard was starting to breath. Everything with any pattern or writing on it was moving and everyone was having a great time. We started pumpin music and I was kicked back in a low sitting beach chair. As I sat there I started to melt into the chair. I was as close to the porch as I possibabley could be with out flat out laying on the ground. We were all bullshitting now and just trippin face. Everything was funny and the people who weren't tripping sounded like jibberish. As I started really listening to the music I started to look down at my pack of smokes. The two horses on my box of Marlboros were dancing with the music. It seemed so real that I tried to grab them. I checked my cell phone to see what time it was and saw that the numbers were flexing and moving around as well. It looked like they were liquid and just kept breathing. It was only about 9:30 now and I think that the acid was starting to take over. Blake came back with some food and as he walked across the back yard, it looked like he had a live chicken in his hands. When he got up to the porch it turned out that it wasn't a live chicken, but a roasted chicken in a white bag. While we sat there, the trip started to chill out a little. We decided that we needed to get rolls to keep going. So we all bought rolls and they complimented the trip well. After rolling for a while I decided that I needed to go home since I had to go to work in the morning. Against all good sense, I jumped in my ride and drove across town, still slightly tripping and rolling my nuts off. The lines on the rode were dancing in place and the stop lights were swaying all over. I somehow made it home and kept on rolling till about 3 in the morning. When I went to sleep the ceiling was still moving around but only slightly. My body had been a drug playground for the last 10 or so hours and I couldn't have asked for anything better.


---
Archives Page
HOT College Sites
Adult Search

Cheerleaders that auditioned for the team recently ;)